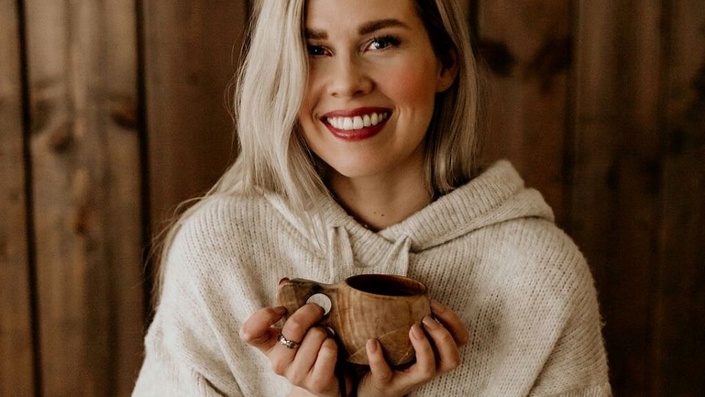 FINNISH CULTURE COMPASS
The deep-dive into Finnish culture experience (course + coaching)
To all curious Finland fans out there in the world…
Who are so seriously passionate about Finland, that it feels like a second home (even if you hadn't visited yet)…
I've got a question for you.
How can you go from hearing that tiny voice in your head whispering "Finland, Finland" to feeling totally connected with the Finnish lifestyle?
If you guessed that...
You'd need to actually be in Finland to discover the Finnish culture at ease… you'd be wrong.

Having close Finnish family members is the only way to learn authentic cultural traditions… no worries, it's definitely not a requirement.

Spending countless hours scouring the internet about the Finnish culture, just to piece together the scattered information you find - then good news, you're wrong.
You see, while there are lots of free resources about the Finnish culture available online, it's like falling into a Finland-size rabbit hole.

Most resources only say the same things over and over again and the information gives no reasoning behind the dull and direct statements.
You'll find things like:
Finns only talk when we have something to say.

It's difficult to make friends in Finland.

Finns value honesty above everything.
It's like you want to get to know this new friend, but there's a wall between you two.
I'm here to tell you that it's not your fault.
Those resources are not meant for people like you, who are searching for much more beyond just the tourist experience.
What you need is a focused tool made for you.
A system that is designed for curious kind-hearted minds who want to connect with Finns and the Finnish way of life.
Introducing... Finnish Culture Compass
Your fast-track pass to feeling connected with the Finnish way of life.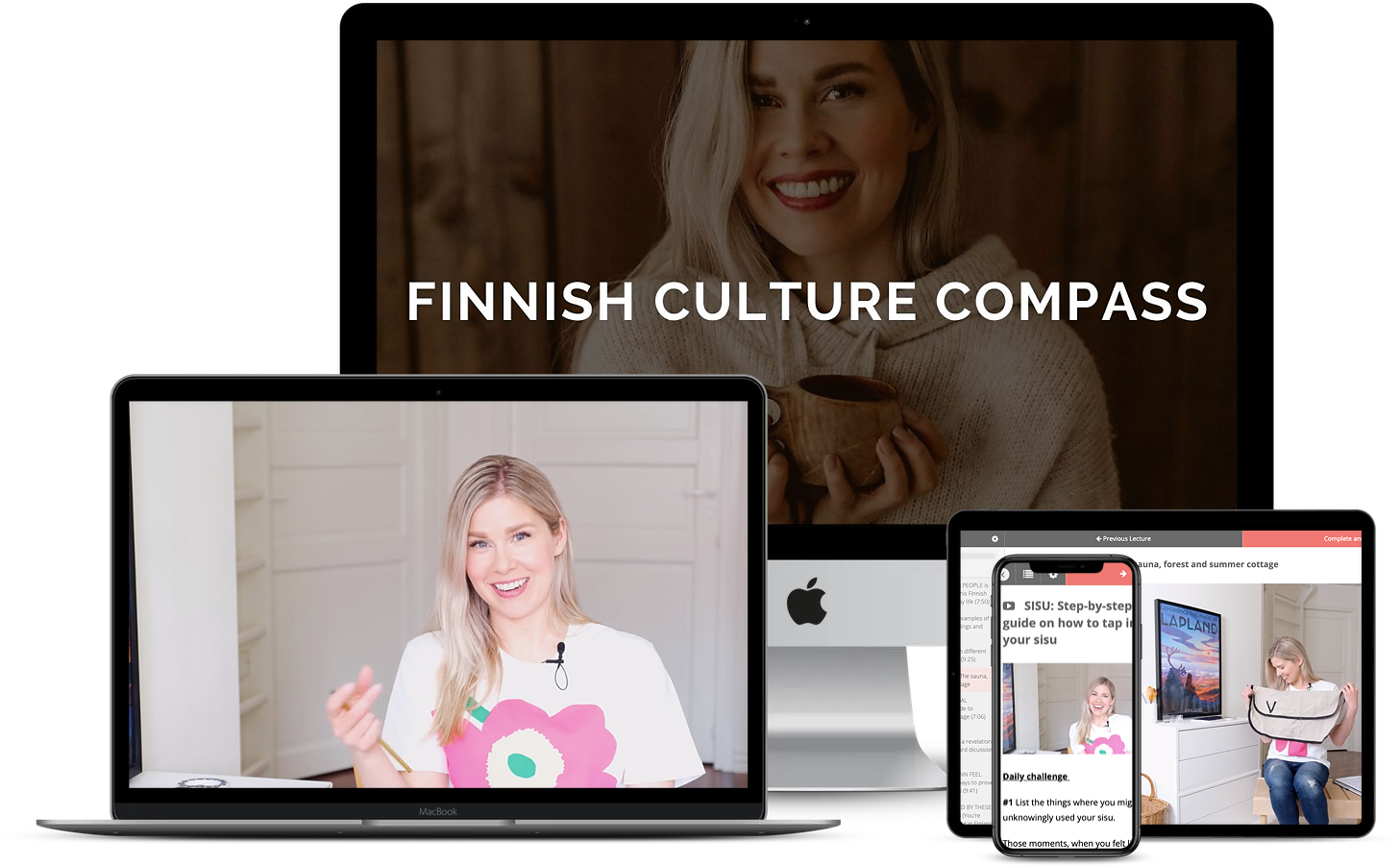 After this course, you'll
feel that the Finnish culture is as easy to approach as a warm, home-baked cinnamon roll

be confident with the Finnish communication style (even when it's filled with silence)

be prepared to meet and get to know Finns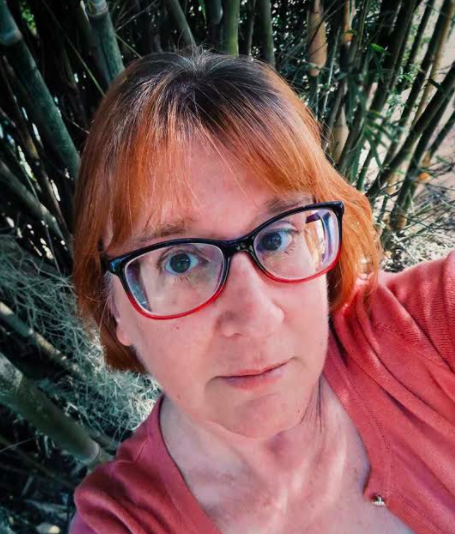 "I highly recommend this excellent course on Finnish culture! I've been interested in Finland, its language and culture, ever since watching a Finnish series on Netflix. I was browsing the internet to learn more about Finland when I came across Varpu's website.
The videos are interesting and clear. Varpu didn't only present the good in her culture – she was honest and shared both the positives and the negatives.
I've never been to Finland and visiting the country appeared in my mind as a far-away dream. Now, thanks to Varpu's course, that vague dream is growing and solidifying. I can imagine myself there.

And, most of all, I feel much better prepared to meet and get to know Finns. Thank you, Varpu! "
- Gwen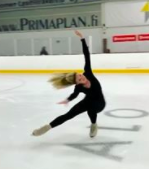 "This course is such a game changer! As a skating coach, I meet a lot of Finns every day - skaters of all different ages, parents, club people and rink staff.
Before this course, I was feeling very unsure about the Finnish communication style, for example how to interpret the Finnish silence. The Finnish conversation flow is much different than the American style.
Because my hubby and I are both expats, we weren't sure if we should feel offended during our awkward encounters with our Finnish neighbors. Now I feel so much more confident.
I loved the lesson about How to make a Finn feel comfortable and what things I shouldn't be offended by. Everything makes so much more sense now and I feel like I can truly relate to the Finnish way of life so much better now."
- Shannon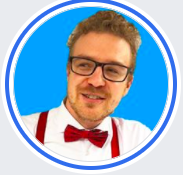 "Finnish Culture Compass covers all the essentials you need to know. Ranging from non-verbal communication to sauna behavior and from understanding the Finnish SISU to dressing properly.
As a Finn I even discovered things I wasn't aware myself. Definitely a must get for anyone who wants to learn inside outs of the Finns and the Finnish culture."
- Aleksi Himself, Finnish YouTuber -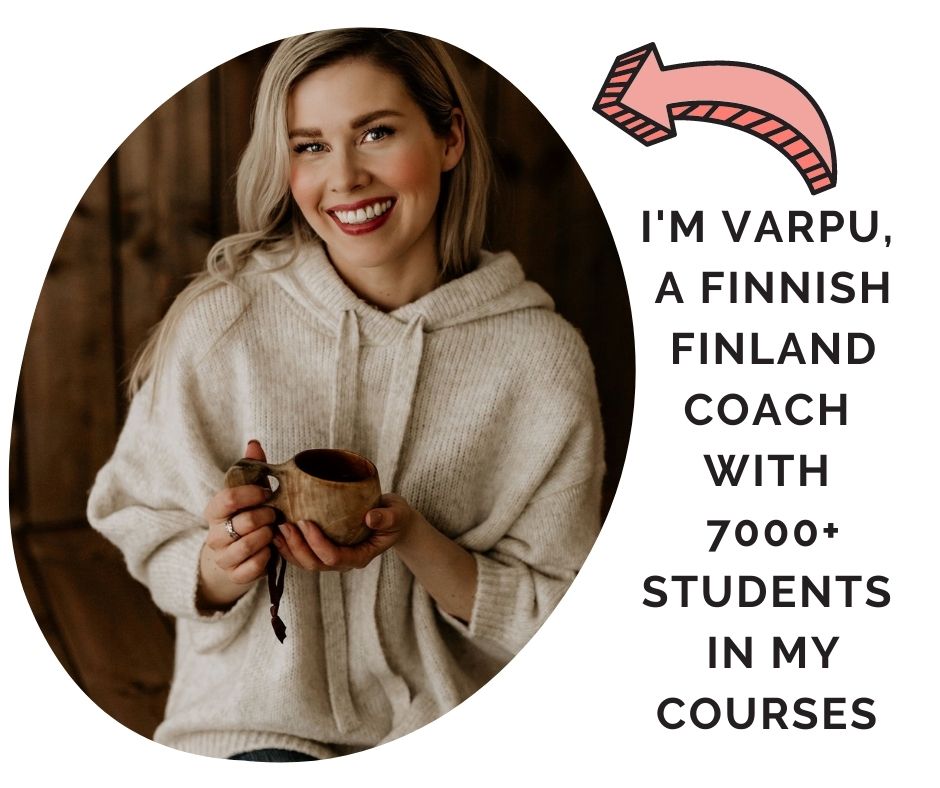 How will this course help you succeed on your Finland discovery journey? By using the Compass method.
The Compass method is all about dialogue.
Just like a map and a compass are tools that need to interact with each other in order to work together, the lessons of this course are there to interact with your mindset, thoughts, and background.
The course includes 14 made-for-you lesson modules about the Finns, the Finnish communication style and the Finnish way of life.
The Compass method makes sure that there's a clear roadmap for you to follow.
After each lesson, I challenge you to do a tiny lesson challenge in your Finnish Culture Compass workbook.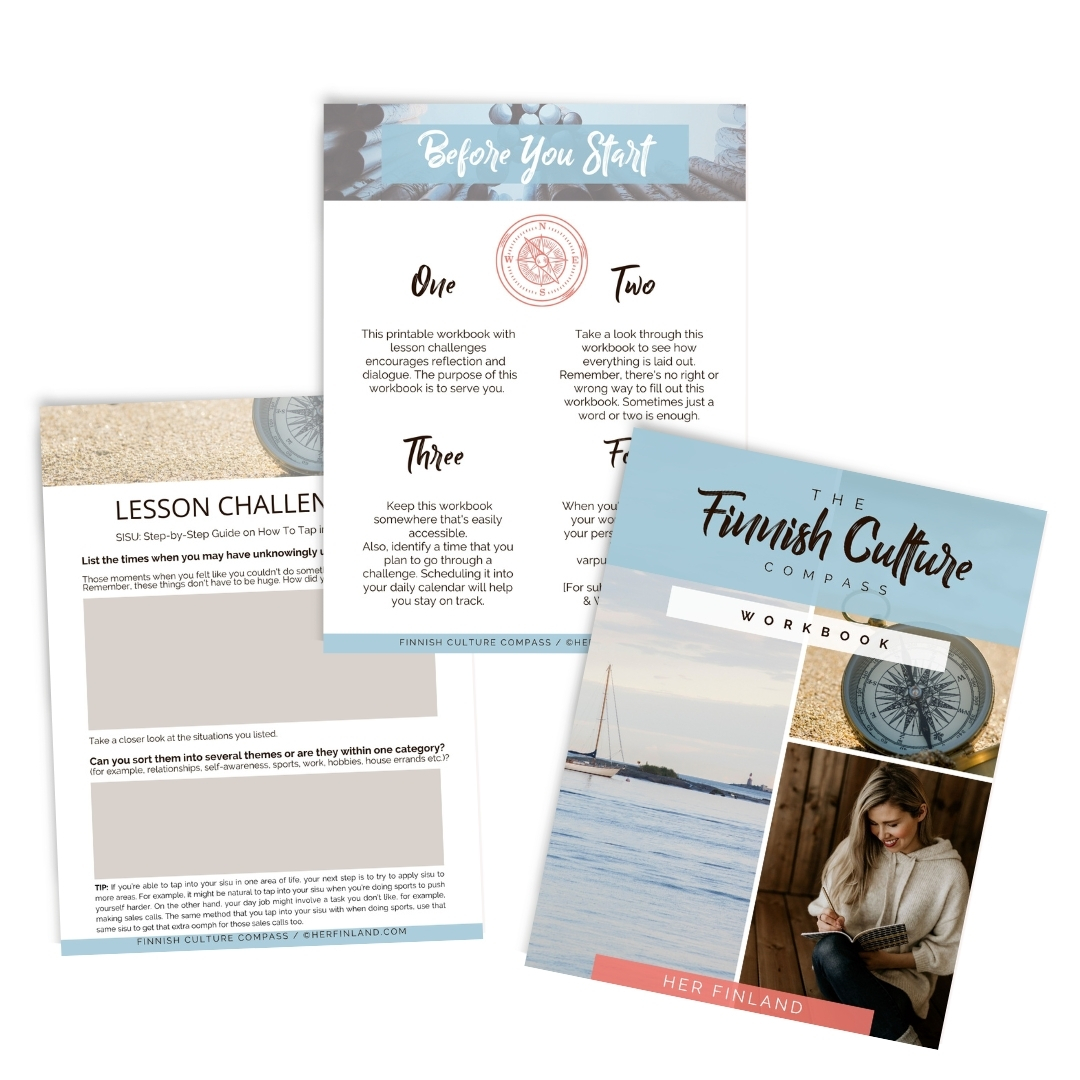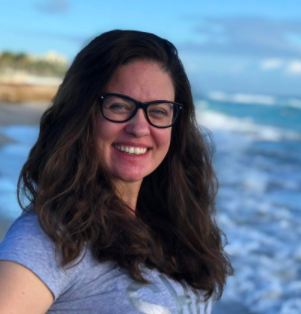 "Finnish culture is so interesting to me because I lived here 20 years ago as an exchange student and not much has even changed!
The tips about breaking the ice were really useful when meeting my husband's extended family members. Haha. It made for a way less awkward experience than the first time around!
I was also relieved to learn that "sisu" is applied to one task at time. I had been running around, applying it to everything and feeling utterly exhausted. LOL
Also, I found the ebook a very nice feature. The course was so smooth and your videos are very straight-forward. You are doing great work!"
- Kimberley -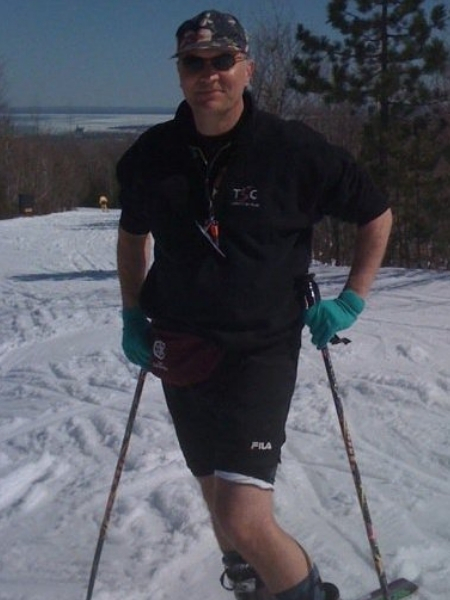 "This course is fantastik!! It is very informative and easy to follow. Your presentations are really good !!"
- Roy -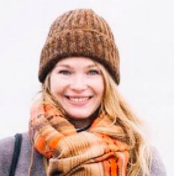 "I think this course is wonderful! I found the chapter about breaking the ice and keeping a conversation going especially helpful for myself. The course is very cozy and helpful."
- Elena, Helsinki guide with a degree in Scandinavian history and anthropology -

These lessons aren't classroom-style teaching, but rather free-flowing coffee moments between you and me in English.
Each video lesson is packed with practical examples and how-to tips that make it easy and fast to connect with the Finnish culture (... without any wizard references I promise, although they are quite adorable on Duolingo Finnish.)
#1 FREE BONUS
Finnish Whisperer ebook (worth 30 USD)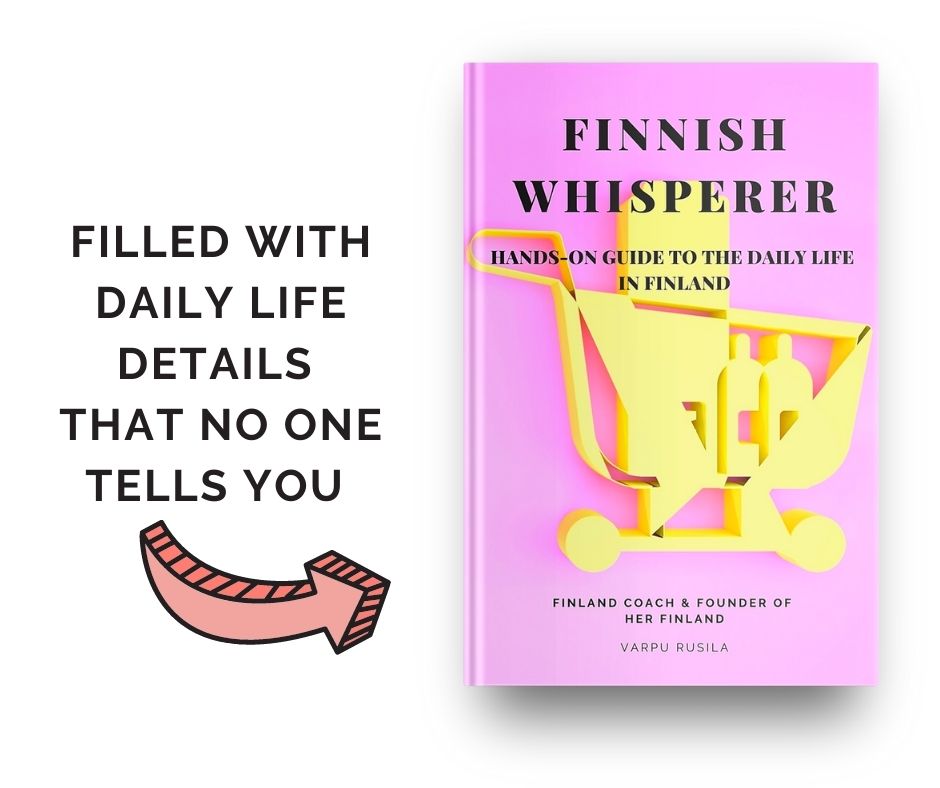 This easy-to-absorb ebook includes all those tiny daily life details that no one tells you about.
I wrote Finnish Whisperer to help you get to know the everyday life situations and communications you're bound to experience in Finland.
Those curious and quirky cultural things that you only experience when dealing with the Finnish culture for a longer period of time (like living in Finland).
Knowing these things in advance will help you dive into the Finnish viewpoint and definitely alleviate the culture shock.
After reading this ebook, you'll know:
10 pitfalls to avoid in everyday discussions

The must-know food and eating habits of Finnish people

Why shopping in Finland can be an odd experience

My two secret weapons to survive the Finnish winter (and surprisingly the summer too)

The key to feeling comfortable in different public places

How to behave as a guest in a Finnish home
#2 FREE BONUS
Personal video review of all your lesson challenges (worth 150 USD)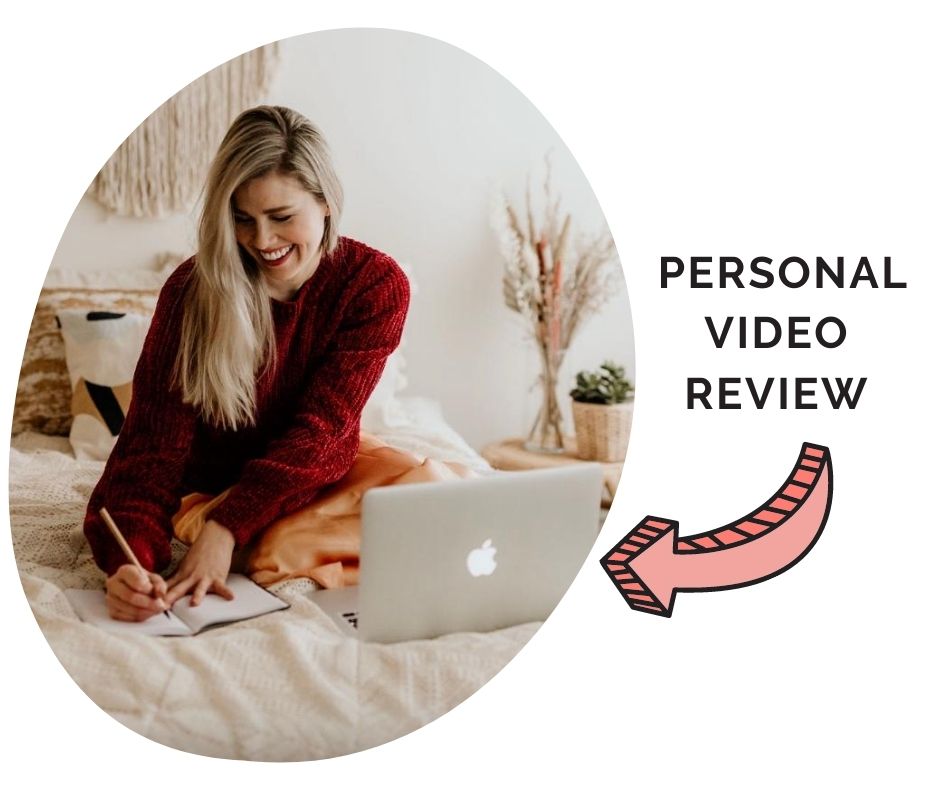 I designed the lessons to be fun and interactive, each ending with a lesson challenge that I'd like you to complete in your Finnish Culture Compass workbook.

After you have completed the course, please send me your workbook (with any additional questions you might have regarding the topics of this course) via email. I'll send back a personal video review.
See what Gwen had to say about the lesson challenges:
"I found these exercises incredibly interesting and useful – not only did I learn about Finnish culture, but there were times that they helped me realize things about my own country's culture."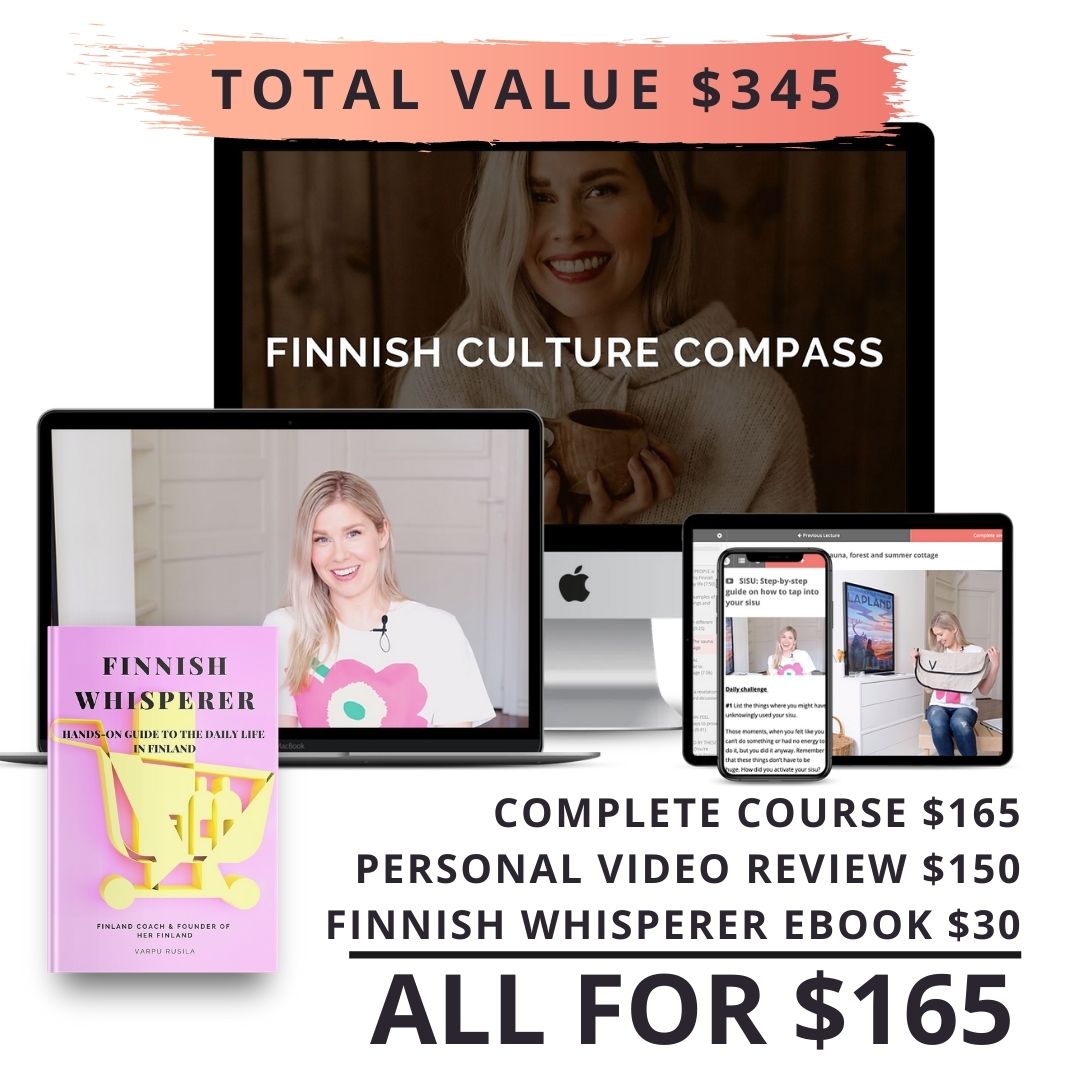 #1 Sisu: Step-by-step guide on how to tap into your sisu
After this lesson, you'll know what sisu is and how you can use it. I break down my own technique of tapping into my sisu. With the lesson challenge, I help you to activate your sisu and apply it to different areas of life.
#2 EQUALITY: Discover the roots of Finnish lifestyle & work-life balance
In this lesson, we'll talk about why it's normal that offices are empty at 4 pm sharp in Finland, why you can spot the President of Finland queuing his morning coffee and how anyone can know each other's salary just by making a phone call. This lesson involves lots of concrete examples and surprising history facts.
#3 MODESTY: The cause of Finnish oddness + why Finnish design relates to the Finnish way of life
After this lesson, you have discovered why Finnish design has a special place in the hearts of Finns, all the different ways that modesty shapes the Finnish mindset and what's the one thing in Finland you shouldn't draw any conclusions based on.
#4 BOTHERING OTHER PEOPLE is bad. Understand how this Finnish approach affects everyday life
In this lesson, I'll explain how the Finnish mentality of "don't bother others" affects our everyday life in Finland and what's the best tool to handle these situations that happen all the time when interacting with Finns.
#5 ACTIONS: Real-life examples of Finns showing their feelings and trustworthiness
We'll discover how actions and Finnish hospitality are connected and what's the worst thing you can do when making a promise to a Finn. I'll also share my thoughts about why it was always obvious to me that my grandparents loved each other, even though I never once saw them kiss or say "I love you".
#6 SILENCE: Distinguish different types of Finnish silence
After this lesson, I'm sure silence feels more like a friend than a stranger. You'll learn to distinguish different types of silence and what to do when you are feeling awkward in the silence.
#7 THE FINNISH TRIO: The sauna, forest and summer cottage
In this lesson, we'll discuss what are the essential sauna rules in Finland and go through three age-old sauna traditions that still live on in modern day Finland. We'll also discover the one thing that helps Finns enjoy nature even more and the one must-know question before visiting a cabin in Finland.
#8: FINNISH NON-VERBAL COMMUNICATION: Guide to gestures and body language
I'll provide you with concrete examples how Finnish non-verbal communication differs from other cultures and the features that might seem defensive or negative, but are just normal in Finland.
#9 FINNISH VERBAL COMMUNICATION with a revelation that changes your awkward discussions with a Finn
Does it feel like the verbal communication style of Finns leaves little to grasp at and causes even more silence in the midst of your conversation? You're right, and this lesson will explain why.
#10 HOW TO MAKE A FINN FEEL COMFORTABLE and 3 ways to prove a Finn is relaxed with you
After this lesson, you'll know the topics that might alienate a Finn. Curious to find out if a Finn is relaxed in your company? This lesson helps you to find that out as well.
#11 DON'T BE OFFENDED BY THESE THINGS SAID BY A FINN (You're bound to experience these in Finland)
10 things you're bound to experience in Finland, and they are not personal! If you're going to stay a longer time in Finland, this lesson is super important and will help with the culture shock.
#12 BREAK THE ICE: Sure-fire ways to start a conversation with a Finn + keep it going!
After this lesson, you'll know multiple ways to start a conversation and, most importantly, how to keep the conversation going with a Finn.
#13 MAKE FRIENDS: How to go from complete strangers to life-long friends
What most people don't consider when looking for new friends, a quick tip on how to muster up the courage to make the first move and the reason why many Finns build friendships so slowly. I'll wrap up with the clues that suggest that you're becoming friends with a Finn.
#14 BE HAPPY: The secrets of world-renowned Finnish happiness
After this lesson, you'll know why Finns feel a bit funny talking about happiness, the one thing that doesn't imply that you're happy even though your life might seem great and my personal views on the key ingredient of Finnish happiness.
Is this course a good fit for you? Do this quick test and find out...
If you say "yes" to at least one of the following questions, you're going to love the Finnish Culture Compass.
Is Finland a part of your heritage journey?

Do you feel like a Finn at heart?

Are you scared of alienating Finns and making cultural faux pas in Finland?

Have you turned other people into Finland fans because of your passion for it?

Do you experience an unexpected sadness when your visit to Finland is coming to an end?

Do you hope to someday live in Finland?

Have you been called weird for loving Finland so much?
SMART QUESTIONS TO ASK BEFORE ENROLLING
1. Why is the Finnish culture so difficult to understand?
I feel that the existing resources we have had previously, haven't gone beyond the tourist experience.
That's why we have been primed to believe that feeling connected with the Finnish culture is a) impossible or b) can only come through spending lots of time in Finland and learning through mistakes.
For me, learning through mistakes has always been the worst way to learn anything. It's so discouraging.
After 3 years of daily discussions, messages and replies to help my digital community, I'm confident that what you need is a focused system that helps you understand the Finnish culture and the Finnish communication style, not information from a textbook but from a real-life person.
2. Varpu, how can you explain a topic like this?
The secret sauce is you. My ultimate goal is NOT to make you fall asleep with information overload by giving you a one-sided lecture of Finland facts and cultural traditions.
This course is your personal Finnish culture discovery and I'm here to help you on the journey to discovering those things you want to find out.
That's why after completing the lesson challenges in your workbook, you'll get a personal video review of them, completely free of charge.
3. I think I know a lot about Finland already, how is this course going to help me?
I'm pretty sure there are new concepts and aha-moments for you here because this course was made with thousands of people.
Finnish Culture Compass involves my work on the channels of Her Finland. Besides the precious daily discussions, I have made several detailed surveys to find out the key interests and challenges of people who are into the Finnish culture.
Also, I have gone through academic research and literature classics that cover the history of Finland and the Finnish culture while interviewing Finns, people with Finnish heritage and internationals living both in Finland and outside of Finland.
All these encounters and observations have helped me formulate this program that is easy to understand and goes beyond the surface level.
4. I'm not sure if I should buy this course?
It's okay to be nervous. I know how scary it can feel to take the first step to invest in yourself and the thing that you want.
Sometimes I skip out on things because if I would make the investment, it would mean that I'm committed to making whatever that is, actually happen. It has taken a couple of years to understand this about myself.
I stand behind this course 100%. That's why I give you a 30-day money-back guarantee. Write to me and let me know why you would like a refund and I'll send you back your money.
5. Does this course work on mobiles?
It works great on mobiles. You'll have access to the course across any and all devices you own. I highly recommend watching the lessons on your mobile and leveraging the idle time you have on the go.
6. I'm not technical at all. How am I able to be in an online course?
You just need to login in and then select a lesson. I promise, it's super easy. I have students of all ages, some of them are 80+. If you have any problems, I'll send you video tutorial to help you navigate.
7. How can I get the personal video review?
After you have completed the Finnish Culture Compass course, please send me the lesson challenges in your Finnish Culture Compass workbook via email. I'll send back a personal video review.

8. Is this a monthly fee?

No. This is a one-time payment, and you get lifetime access to the course as well as its future updates. If you know a Finn, you probably know this: we warm up slowly, but once you make a Finnish friend, they're there for life.

9. When does the course start and finish?
This course is a completely self-paced online course - you can start when you have the time. You'll always have instant access to all course materials.
10. Will I learn Finnish with this course?
You'll hear some Finnish, as I showcase some Finnish sayings. This course is 99% in English, though. I have a praised beginner-level course called Conversational Finnish for Beginners.
11. What happens after I purchase the course?
Once you purchase this course here on Teachable (Teachable is the course platform where you'll access the lessons), you will get immediate access into the course. Also, you'll receive an email confirmation stating that you paid and my support emails with links back to this course.

12. Varpu, am I able to control the sound and video?
Yes. You can always speed up or slow down my speech, using the gear icon. You'll have all the normal functions with the video. Play, pause etc...

13. What currency is the course fee in?
The course fee is in US dollars, and you purchase the course in US dollars. It's super easy to buy at the checkout. You can use a credit card or Paypal. These companies will make the currency exchange for you after the purchase.

14. How much are the taxes?
The checkout will automatically identify if and how much you need to pay taxes.

15. What is VAT ID at the checkout?
If you have a company with a VAT ID, you can add in the ID in and get the course with 0% VAT.


16. How long do I have access to the course?
This course is yours, always.

17. Okay, so how do I enroll?
Go ahead and smack the red button below. I promise that I'm waiting for you on the other side.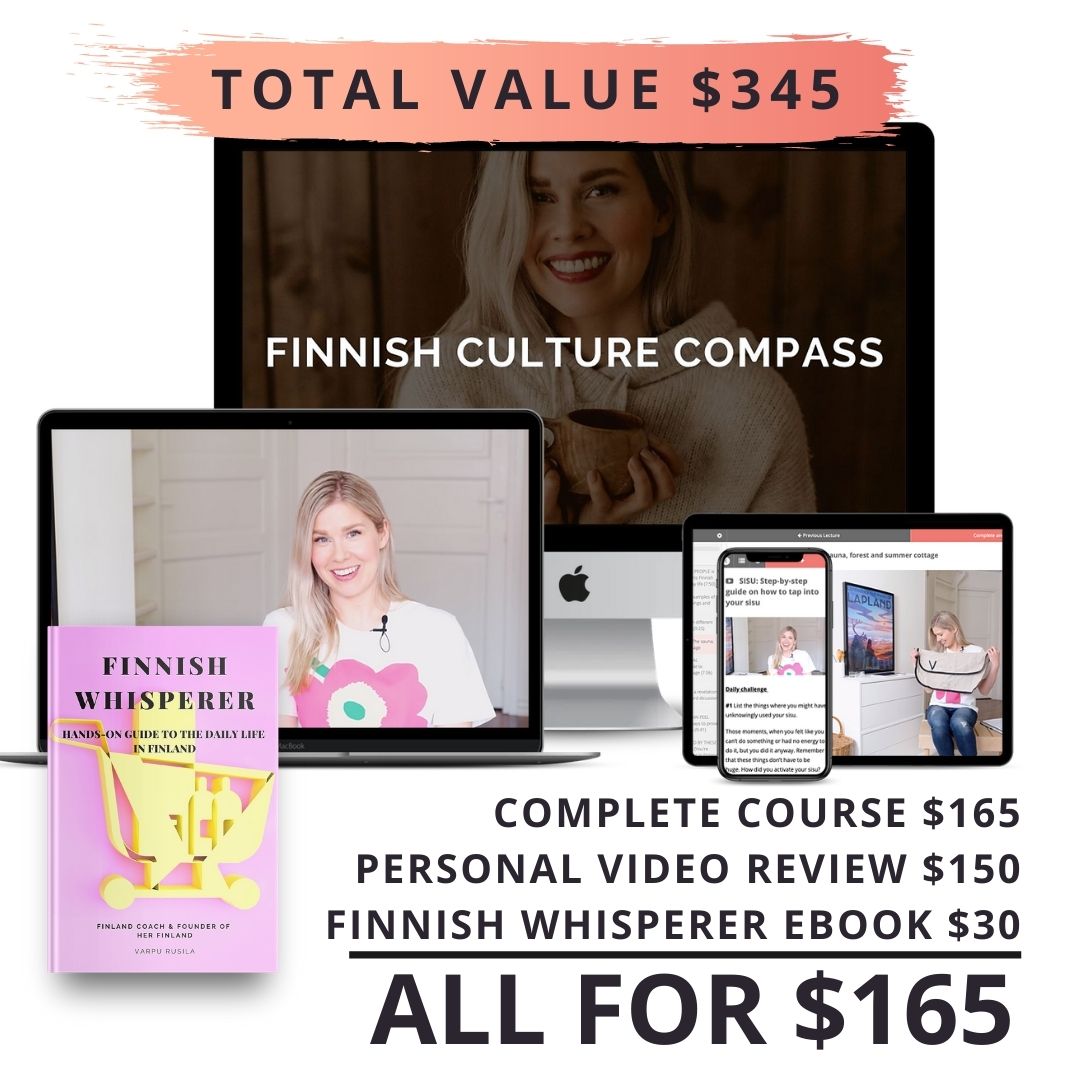 Look, I understand you've binge-watched Bordertown and Deadwind on Netflix, swallowed the Finland pages of Wikipedia, you're in all the forums and Finland-related Facebook groups, but you're still looking for that next resource to give you that aha-moment.
I'm here to tell you that following the Compass method, you'll hear how it all clicks. And if you have any questions, I'm here for you.
Go ahead, select that button now and never feel like something got lost in translation.
⭐️⭐️⭐️⭐️⭐️ 9 000 happy students
🇫🇮 Made in Finland and by a Finnish MSc.
💙 Return Policy: 100% satisfaction guaranteed. 30-day money-back guarantee from the time of purchase. Full refund offered.
💳 Payment Methods: Visa, MasterCard, American Express, Discover, Paypal
📩 Contact: [email protected] or send me a message here